Summary
The selected email address cannot be protected because the status indicated is Roamed.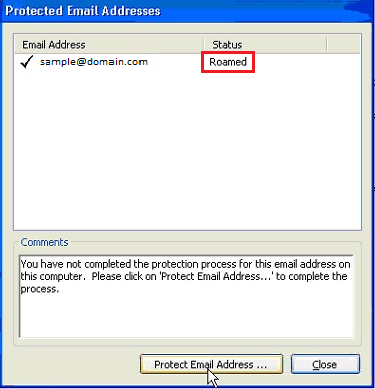 After answering all the questions in the process, the following error shows: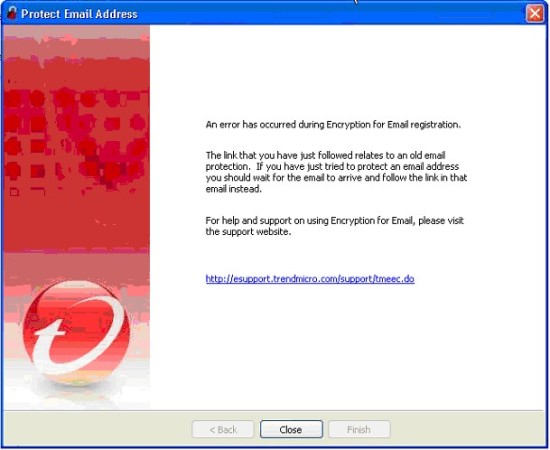 An error has occurred during Encryption of Email registration.
The link that you have just followed relates to an old email protection. If you have just tried to protect an email address you should wait for the email to arrive and follow the link in that email instead.
For help and support on using Encryption for Email, please visit the support website.
The Roamed status appears because the server assumes that the TMEE client is already registered.
Details
Public
To resolve the issue, delete the local client data to create a new ID. Do the following:
Click the TMEE padlock in the Task bar.
Select My Private Addresses.
Press CTRL and right-click the email address to remove.
Delete the local registration.
After rebooting, install the TMEE. You can get the installer from the Download Center.
Internal
Partner